Programme Staff
Prof. Tilo Wendler, PhD / Programme Director

Prof. Ilona Weinreich, PhD / Programme Director

Sylke Sedelies / Programme Coordinator
Sylke Sedelies is the programme coordinator and responsible for all organisational aspects of the study programme. She has worked in the field of adult education for twenty years, with a special interest in eLearning. See details.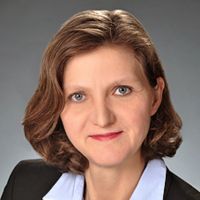 Annett Debarry / Assistant Programme Coordinator
Annett Debarry is responsible for all organisational aspects of the study programme. She holds a M.A. in translation and has worked in the field of education including student support for many years.

Prof. Michael Jaensch, PhD
Professor Jaensch contributes to the legal dimension of the programme. Having studied law in Passau and London, he was awarded his PhD by the Universität Bonn. Prior to his professorship in 2001, he was legal counsel in renowned law firms in Berlin, New York and Düsseldorf practicing in the field of merger and acquisition. Based on his extensive academic and practical international experience, Professor Jaensch provides MPMD students with a diversified legal module ensuring a quite remarkable practical value.

Prof. Jürgen Radel, PhD
Juergen Radel earned his M.A. in economic pedagogy, economic/social history and psychology at the Technical University of Aachen (RWTH), Germany. Afterwards he gained extensive experience in various fields of human resources (HR) in Germany and aboard, while completing his PhD (Dr. phil) at the University of Bremen, alongside his day-to-day work in the industry. His last position had been authorized representative (Prokurist) of a global logistics service provider.

He also worked as a consultant and gained experience in growing environments as well as with restructuring companies. Juergen continually tried to broaden his knowledge and continued his own executive education in institutions like the London Business School, the Tavistock Institute London and INSEAD in France. While offering trainings to different international target groups he is combining practical hands-on experience and theoretical frameworks - often with a case study approach, in which he had been trained by the Case Centre, at the IMD in Switzerland and INSEAD and by Harvard Business Publishing, at the Harvard Business School in Boston.

In 2013 he was appointed Professor for Human Resources at the International School of Management (ISM) in Hamburg. In 2014 he was appointed Professor of Economics and Human Resources at the HTW Berlin.

Prof. Veit Wohlgemuth, PhD
Professor Wohlgemuth focuses on international business and accounting. He ensures that the students gain a solid foundation in financial and managerial accounting to familiarize them with a core field for the application of quantitative analysis in business contexts. He teaches at the HTW Berlin since 2012. Prior to his employment at HTW he taught among others at the University of Auckland (New Zealand) and the Business School Potsdam. Professor Wohlgemuth gained management experience as the head of the inward-goods department at Lidl. He received his PhD from the European University Viadrina Frankfurt (Oder) and the GGS Heilbronn.
Modules:
Financial Reporting and Management Information Systems
Negotiation Techniques and Cross-Cultural Communication



Monika Menz
Monika Menz is part of the EMEIA TAX Center and responsible for the Global Client Solution Data Privacy. Since 2013 she is a Senior Manager at EY Law, based in Berlin and heading the Digital Law Practice for the North-East of Germany. Prior to joining EY Law Monika Menz has practiced IP/IT and Data Privacy Law with Beiten Burkhardt Rechtsanwaltsgesellschaft mbH. She worked for two years as a reasearch assistent at the Erich Pommer Instute for Media Law at the University of Potsdam. Since 2011 Monika Menz is a certified specialist lawyer in Information Technology Law (Fachanwältin für Informationstechnologierecht). She was admitted to the Bar in 2007 and can revert to over 18 years experience in IT and Data Privacy Law. Monika Menz is lecturer for IT and Data Privacy Law at the Hasso Plattner Institute for IT Systems Engineering at the University of Potsdam.
Module:
Practical Data Governance, Data Security, and Regulatory Compliance

Cornelia Niklas
Cornelia Niklas focuses on international project management. Following her studies in Regensburg, she worked as an IT project manager in the construction and mechanical engineering sector of Fiedler GmbH, Regensburg. For a number of years she established project management and risk management in the technical research & development department. After that she managed project controlling and cost accounting at the German site of ANDRITZ AG, a multinational company. Since 2014 she has been a self-employed entrepreneur and provides consultancy services for company project management, portfolio management, risk management and controlling, e.g. for technical associations (IT-Security cluster, Sensoric cluster) or governmental departments (ministeries or state offices) in Bavaria. Additionally she is active as a mentor for young professionals.
Modules:
International Project Management I
International Project Management II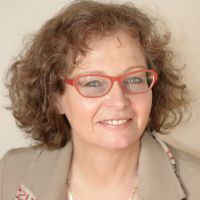 Dr. Katharina Rasch
Katharina Rasch is a computer scientist and data scientist. She studied Computer Science at TU Chemnitz and was awarded a PhD in Electronic and Computer Systems from KTH Stockholm in 2013. She has several years of industry experience as a data scientist and computer vision specialist at zalando and as a data science consultant.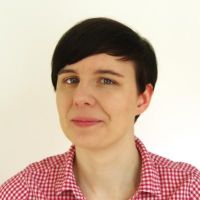 Dr. Jyn Schultze-Melling, PhD
Jyn Schultze-Melling is a lawyer and Executive Director within EY Law, focusing on Data Protection and Privacy (DPP) and Information Security law. He accumulated 16 years experience in DPP from both an in-house and an advisory perspective, including intense work on the General Data Protection Regulation (GDPR) since the very beginning of the reform. Jyn Schultze-Melling has a Ph.d. in law and a Masters degree in Information Technology and Telecommunications Law from Strathclyde University, Glasgow. He is Member of the European Advisory Board of the International Association of Privacy Professionals (IAPP) and member of the Scientific Advisory Councel of the 'Zeitschrift für Datenschutz' (ZD) and lecturer for the Beck Academy's 'Fachlehrgang Informationsrecht', author of a number of contributions in professional journals and co-author of a handbook on corporate data protection and privacy management.
Module:
Practical Data Governance, Data Security, and Regulatory Compliance

Dr. Andreas Sebe-Opfermann, PhD
Dr. Andreas Sebe-Opfermann has studied Educational Sciences, Psychology and Computer science and has done extensive research in the fields of working and learning in projects and project management. He has taught at various national and international universities, educational institutions and companies where he has put the main focus on project management, learning and self-organization, teaching and learning with and within projects, statistics and research methodology. As a project manager, he has led national and international research and development projects for several years. He is an active member of the German Project Management Association (GPM) and is currently a Senior Lecturer at the University of Bremen with the teaching and research area in Lifelong Learning and Vocational Education and Training.

His main contribution in the programme is to introduce students to the complex field of project management, going beyond established methods and standards and integrating theory and research from psychology and social science. In his teaching he combines a student-centered active learning approach with hands-on learning settings.
Ralf Stenger
Ralf Stenger, Director at BearingPoint, is responsible for Strategy and Business Consulting with focus on innovations in the transportation sector. After having completed his university degree in Industrial Engineering at TU Berlin, he started his carrier with KPMG Consulting where he was in charge of strategic sourcing. He gained strong experiences in organizational design, overhead cost reduction programs and post-merger integration of large organizations. Ralf Stenger covers a broad range of industry expertise with clients like Volkswagen, Bayer and the German Ministry of Defence. Currently he focuses on strategic digitalization initiatives in the rail sector with clients like Deutsche Bahn, SBB or Irish Rail. In his role as Director he has conducted and published manifold surveys and studies in the area of Supply Chain Management.
As a lecturer for many years at HTW Berlin, Ralf Stenger provides methods and practice from the consultancy – giving the students a revealing insight into the clients management decision process.
Module:

Marcel Dux